Engel & Völkers Intelligence
GG Magazine
GG is a stylish, independent, international magazine featuring entertaining, well-researched stories.
ABOUT GG

GG is a stylish, independent, international magazine featuring entertaining, well-researched stories. Architecture, lifestyle, fashion, design, yachting, luxury, travel… GG scours the globe for the most exciting topics and the most fascinating personalities, and invites you to come along for the ride. This premium publication will also keep you up to date on some of the world's most gorgeous real estate and yacht offerings available through its biggest advertiser, Engel & Völkers. 
Browse "THE TRAVEL ISSUE" and get to know the likes of New York fashion designer Tory Burch, who has found her dream holiday home on the pristine Caribbean island of Antigua. In an exclusive interview, the inspirational entrepreneur talks about this magical place, and the successes that have marked out her career. Find out more about Sonia Cheng's fast-growing Chinese hotel group Rosewood, which has just taken over some of the most famous hotels in Europe. And read about how the Belmond Group, under the luxury firm LVMH, is reinventing its portfolio. We also want to take you on a trip to the savannah: Learn all about Wilderness Safaris, founded in Botswana in 1983, and the market leader in high-end eco-tourism that combines unique experiences in the African wilderness with sustainability and luxury. Plus even more tips: with a selection of the finest hotels worldwide and inspiration for truly unique travel experiences in nature.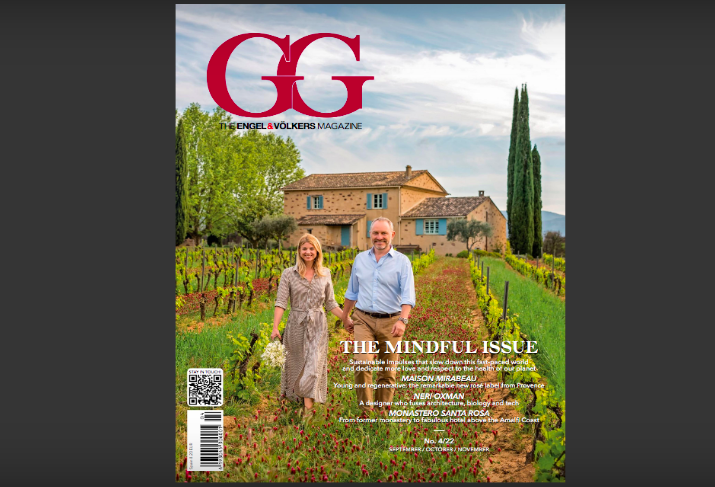 The new issue of GG Magazine is out now! And this time around it's "THE MINDFUL ISSUE" – filled with interesting people and passion projects that inspire more mindfulness and help make our world a little more sustainable. Meet Anglo-German couple Stephen and Jeany Cronk, who have fulfilled a lifelong dream with their rosé label Maison Mirabeau in Provence and are dedicated to educating others about regenerative wine growing. And get to know the American-Israeli designer Neri Oxman, who creates sustainable solutions for the future with the help of nature and technology. Read about game-changers whose innovations are bettering the planet, and discover an insider tip on the Amalfi Coast, the hotel Monastero Santa Rosa.

Read Now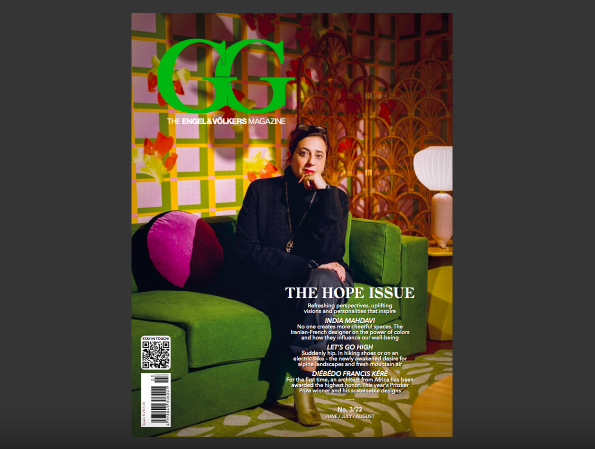 "THE HOPE ISSUE" is packed with exciting personalities and inspiring stories to fill us with a sense of faith and optimism.
Meet India Mahdavi who uplifts us with her bright designs and who reflects here on the power of colour. Learn more about this year's Pritzker Prize winner Diébédo Francis Kéré, who is building for a more just future. Read too about why more and more people are heading to the mountains in summer, and discover the extravagant floral art of Lewis Miller Design. 
Read Now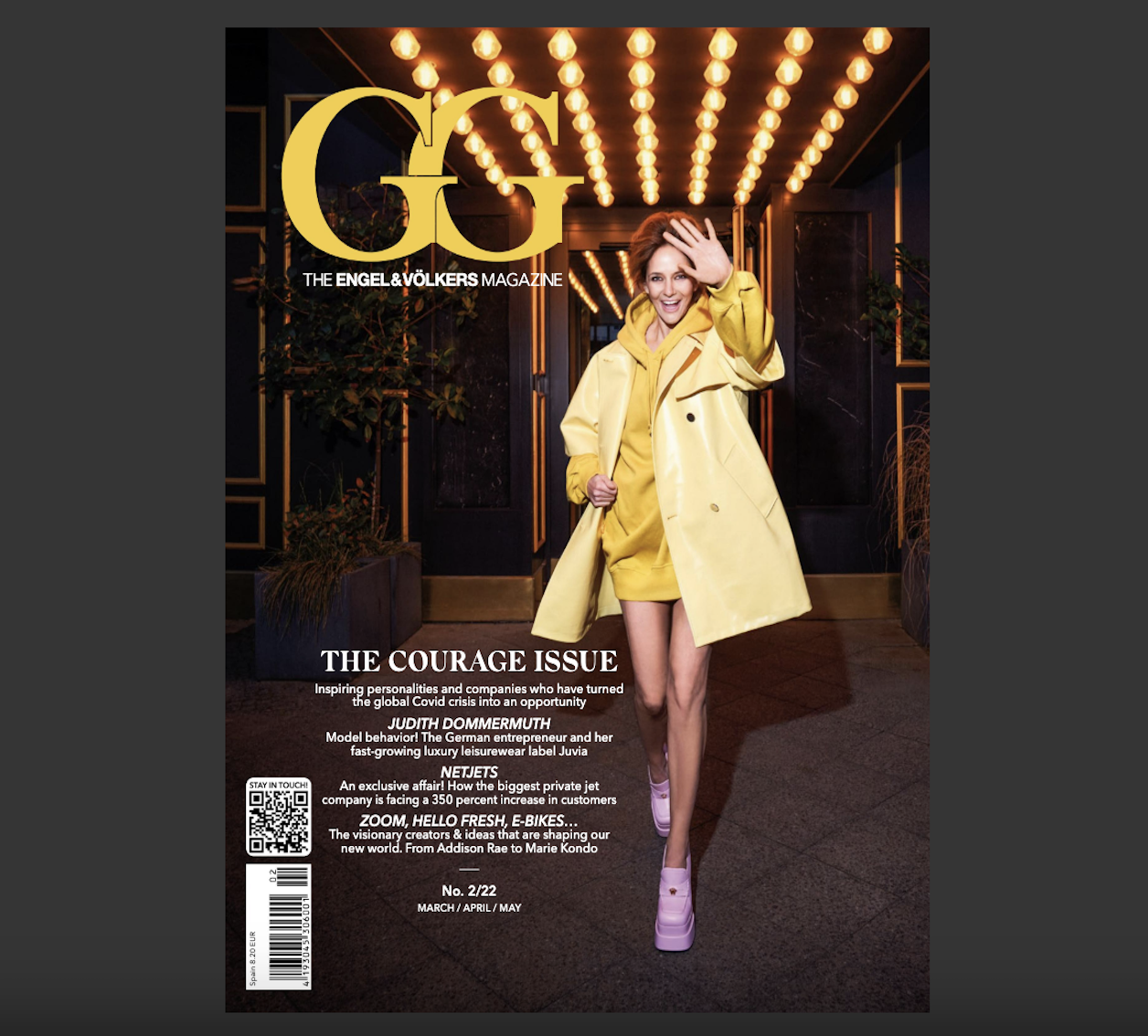 Learn more about German entrepreneur Judith Dommermuth, whose leisurewear brand, Juvia, is generating buzz from all genders around the world. Hear from NetJets, the world's largest private jet firm, and their extraordinary growth over the years. Lastly, learn about vertical farming, and how this innovated new technique is exciting global investors. 
Read Now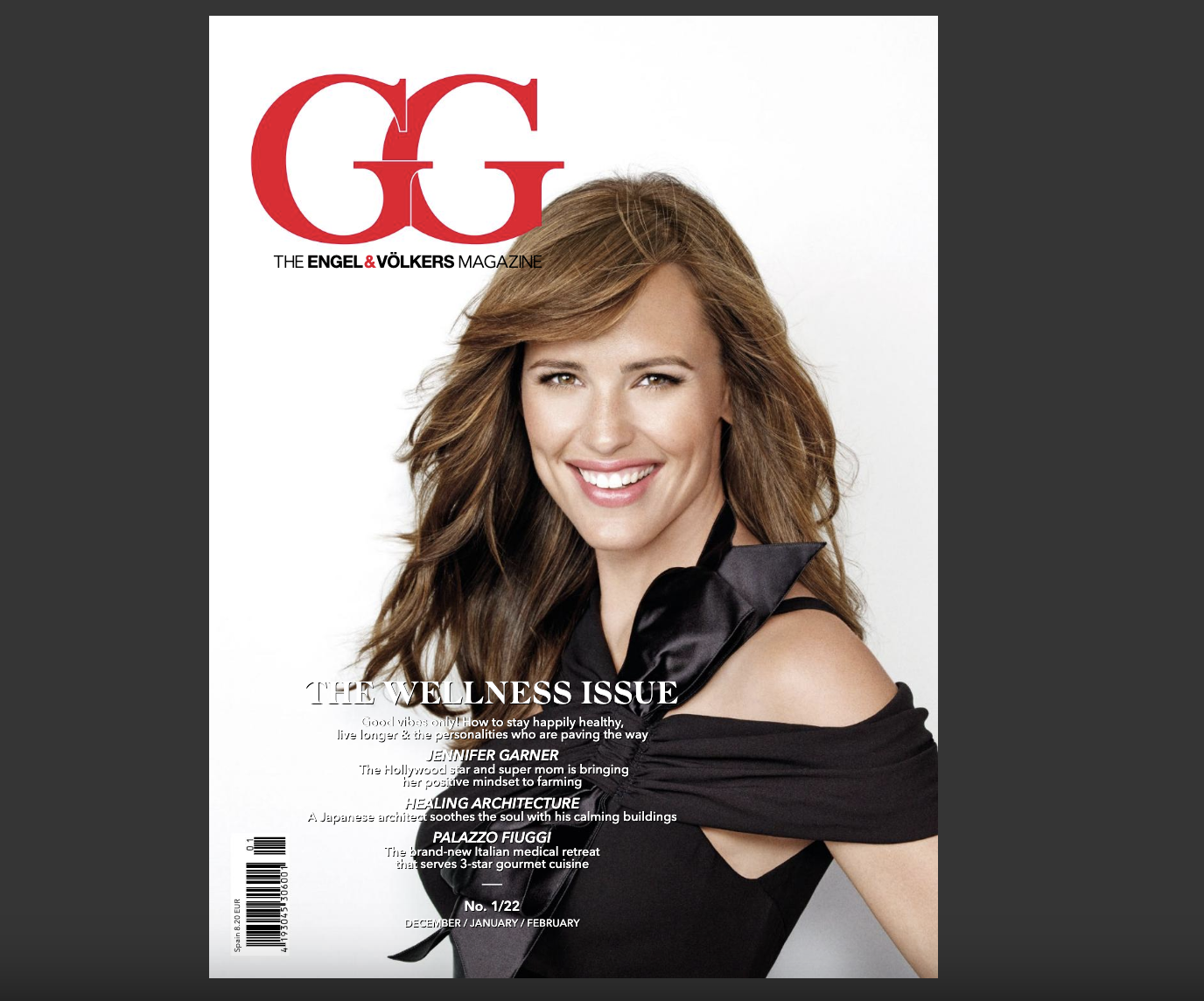 Meet some fascinating individuals, like the delightful Hollywood actress Jennifer Garner, who has also started a new career as an organic farmer. Find out in an exclusive interview about the founder of Deliciously Ella, who has become a role model for an entire generation with her vegan food blog. Get the cold hard facts about the Wim Hof Method, take a trip with us to the "Palazzo Fiuggi", and discover how architecture can work wonders for the soul.
Read Now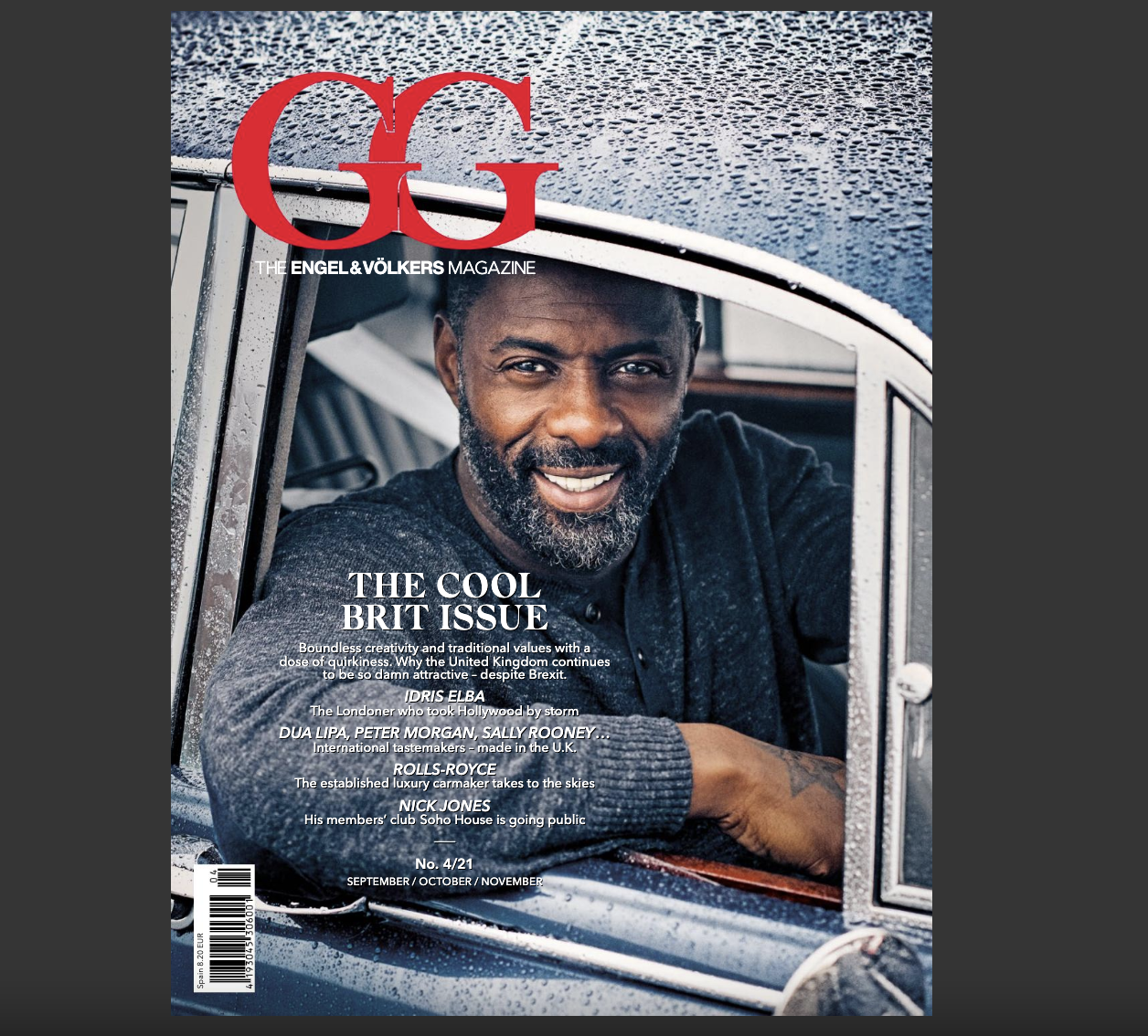 We are proud to present the brand new edition of GG Magazine. This time around it's "THE COOL BRIT ISSUE" – dedicated to all the inspiring ideas and impressive individuals to come out of Great Britain.
Meet the actor Idris Elba, who is being touted as a contender for the next James Bond. Expand your mind with the vision of Nick Jones, founder of the international members' club Soho House. And find out about the ambitious plans of the legendary carmaker Rolls-Royce to build the world's fastest electric aircraft.
Read Now