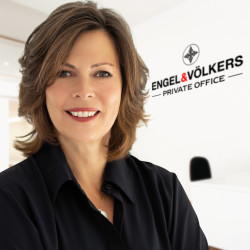 Carolynne Millington
Director Palma Surroundings / Private Office Advisor
Engel & Völkers Son Vida / Palma Surroundings
Son Vida, Palma, Balearic Islands 07013, ES
Director Palma Surroundings / Private Office Advisor
Carolynne has more than 20 years of experience in real estate and represents
Engel & Völkers in the luxury residential area of Son Vida and the surrounding
villages of Puigpunyent, Esporles and Establiments.
She was born and educated in England and travelled thereafter to Germany to
work freelance in the fashion industry in Hamburg and Münich.
Her decision to relocate to Mallorca, where she has now been living for more
than 20 years, changed her life.
"Mallorca is a little piece of paradise in Europe and it's a true privilege to reside
here. It is a pleasure to be able to assist clients of many different nationalities in
finding their own little piece of paradise on this magical island".
Her knowledge of the property market is immense as she has worked in various
regions on the island and she is still as passionate about her profession as she
was 20 years ago.
---
Highlights
Golf Properties
International Buyers
Investment Property
Luxury Homes
New Construction
New Properties
Vacation Homes
---
---
---
AVISO LEGAL
Este servicio es proporcionado por: EV Palma West SL
(en adelante, "Engel & Völkers Palma alrededores"), sociedad con CIF B57469892 y con domicilio en Cami Son Vida 38, 07013 Palma de Mallorca, España.
Inscrita en el Registro Mercantil de Palma de Mallorca: Tomo 2.257, Folio 76, Hoja PM-57.295
Engel & Völkers Palma alrededores es titular de licencia de BaleaerEV GMBH, sociedad constituida conforme a lss Leyes de Alemania con domicilio en Zur Merhardt 9, DE-51645 Gummersbach.
Para comunicarse con Engel & Völkers Palma alrededores, de manera directa y efectiva, podrá dirigirse a la dirección de correo electrónico: Palmaalrededores@engelvoelkers.com.
El acceso, navegación y uso del sitio web conlleva y supone la aceptación por el Usuario del presente aviso legal, política de cookies y de privacidad.